Family of African Women Create first Baboon Rehab and Release Program in Namibia
Kaminjab, Namibia – An hour down a rocky dirt road in northwest Namibia is where the country's first baboon release program is located. Co'Lu'Bi Wildlife Sanctuary has a mission to rescue and rehabilitate baby baboons that are orphaned and injured and release them back into the wild. Renee Viglietti oversees Co'Lu'Bi and says it was created coincidentally after she saw an advertisement giving away two baby baboons, one that couldn't walk and one with a missing ear. "I had to do something," Renee says.
The sanctuary is a family operation run by Renee, a recent widow, and her three daughters Vittoria, Giovanna, and Andrea. Their story of independence and overcoming tragedy through conservation is the subject of a new short documentary, Sanctuary , available for free on Vimeo.com. Sanctuary tells the family's story of coming to the region to connect with nature and the wild. Unfortunately, Renee's late husband Gianni was diagnosed with skin cancer and passed away after two years of battling the disease. Grief stricken, Renee and her daughters returned to the farm to reconnect with wildlife and try to give life back to the environment.
Since adopting those first two baboons Coco and Lulu, the word has gotten out around the country about Co'Lu'Bi Wildlife Sanctuary. Farms from all over Namibia call them or send them Whats App messages informing them they have an orphaned baboon that desperately need their care. Co'Lu'Bi now has twelve baboons and has successfully released one, a young female named Gypsy, back into the wild. Gypsy can be seen occasionally drinking at the watering hole with the local troupe of baboons. Renee's long term vision is to see every baboon back in the wild.
The Viglietti's plan to build a large enclosure in the bush that will allow their rescued baboons to interact with the local troupes. "This will allow them to gradually become accepted into the troupe and one day just run out the gate and join the troup," Renee says. Everyone in the family supports the mission because they see the value of each life. "It's life. You can't just disregard life. It doesn't matter what it is or what it looks like. It's life and God gave that animal life," Vittoria says passionately.
See their full story in the short documentary Sanctuary, out now on Vimeo.com.
Links:
Link to the film: https://vimeo.com/416983859
Facebook for Co'Lu'Bi Wildlife Sanctuary : https://www.facebook.com/colubiwildlifesanctuary
Instagram for Co'Lu'Bi Wildlife Sanctuary: https://www.instagram.com/colubiwildlifesanctuary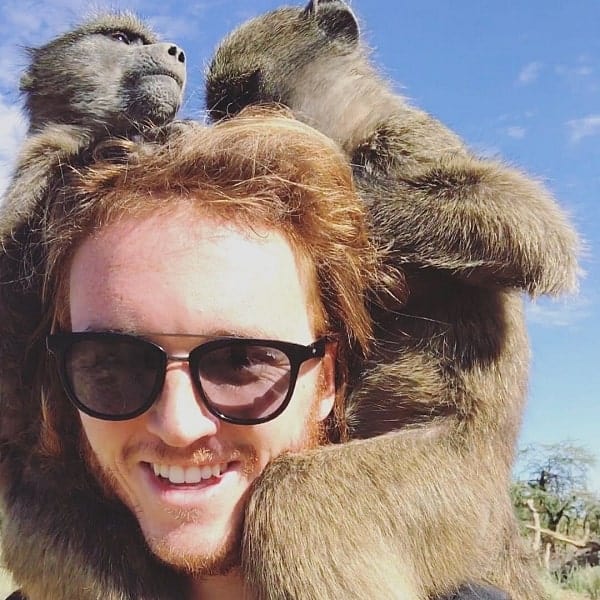 Contact Person: Ezra Gentle
Contact info: ezragentle@gmail.com