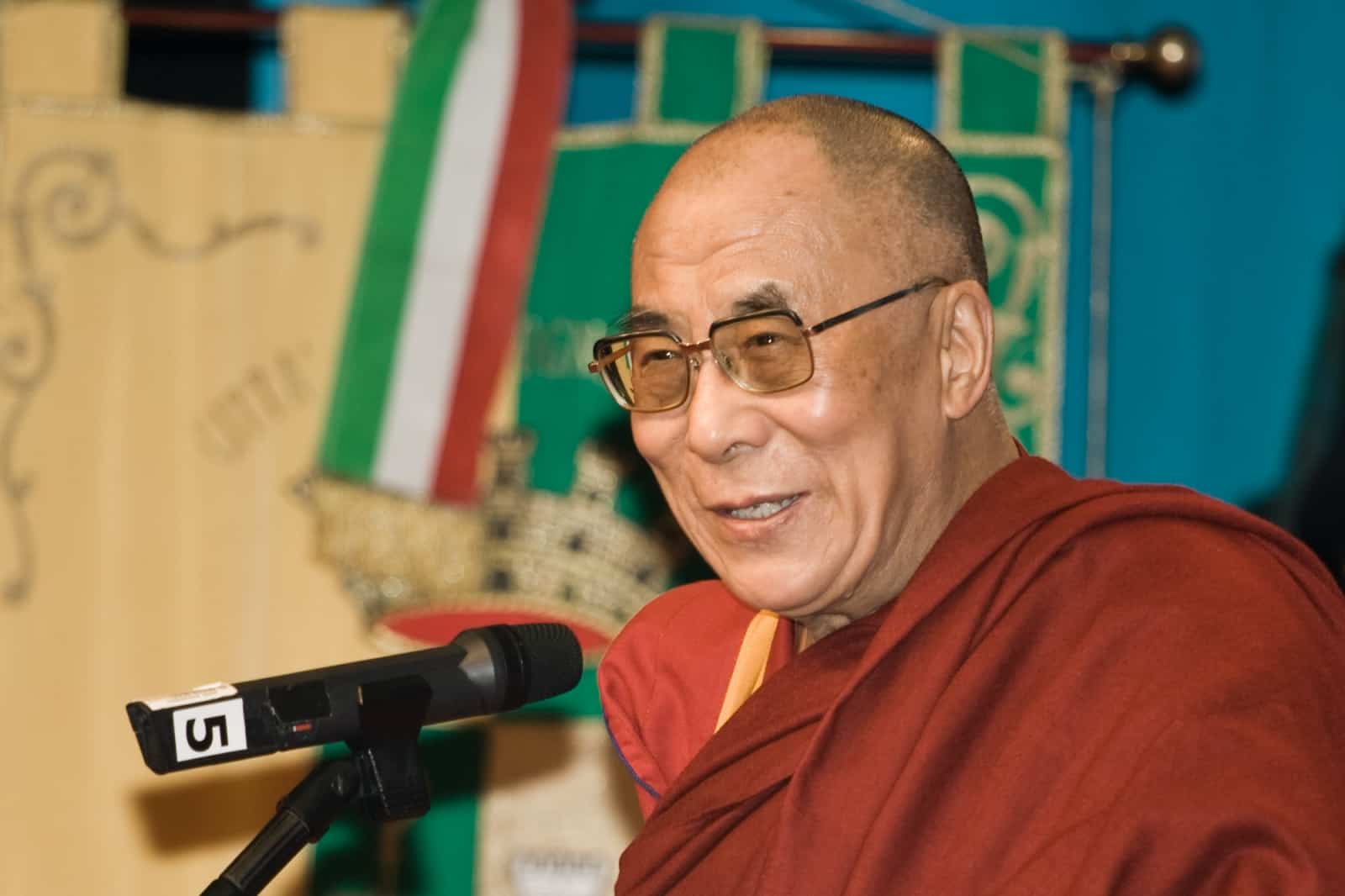 ENDORSEMENT
"I am greatly encouraged by the work of the African Conservation Foundation for they are motivated by the idea that nature and our environment are an essential gift that we need to protect for future generations. After all, what would life be without a clean, healthy and sustainable environment?"
His Holiness The Dalai Lama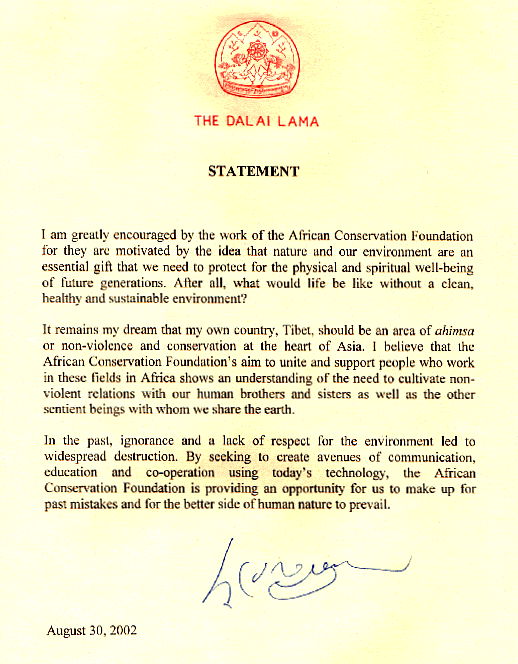 It is with great honor and privilege that we present the official letter of endorsement by His Holiness The Dalai Lama.
"I am greatly encouraged by the work of the African Conservation Foundation for they are motivated by the idea that nature and our environment are an essential gift that we need to protect for future generations. After all, what would life be without a clean, healthy and sustainable environment?
It remains my dream that my own country, Tibet, should be an area of ahimsa or non-violence and conservation in the heart of Asia. I believe that the African Conservation Foundation's aim to unite and support people who work in these fields in Africa shows an understanding of the need to cultivate non-violent relations with our human brothers and sisters as wel as the other sentient being with whom we share the earth.
In the past, ignorance and a lack of respect for the environment led to widespread destruction. By seeking to create avenues of communication, education and co-operation using today's technology, the African Conservation Foundation is providing an opportunity for us to make up for past mistakes and for the better side of human nature to prevail."
His Holiness The Dalai Lama
His Holiness is the spiritual leader of the Tibetan people.
Website: http://www.dalailama.com
Facebook: http://www.facebook.com/DalaiLama
Twitter: https://twitter.com/DalaiLama
Header photo: Luca Galuzzi