300Gorillas: United by Nature
This is your chance to save the rarest great ape on this planet from extinction.
300Gorillas is building the first platform that will save critically endangered species with the help of NFTs. This is achieved by gathering unique artwork, minting them on the blockchain, and leveraging the power of community.
Mission
Join 300Gorillas to save the Cross River Gorilla using NFTs. Our NFT series funds the creation of protected areas and rainforest corridors, advancing wildlife conservation. Help us create a sustainable future for all species, one NFT at a time.
Community
Our NFT collection unites wildlife enthusiasts to save Africa's most endangered great ape. Beyond fundraising, it brings together a global conservation community for lasting impact. Join us in this vital mission.
Get Involved
Gain access to unlockable content and token-gated Discord channels with each NFT. Help achieve our conservation roadmap goals. Purchase one of our 8,001 unique digital art pieces inspired by the Cross River Gorillas, Painted Dogs, and Okapi today.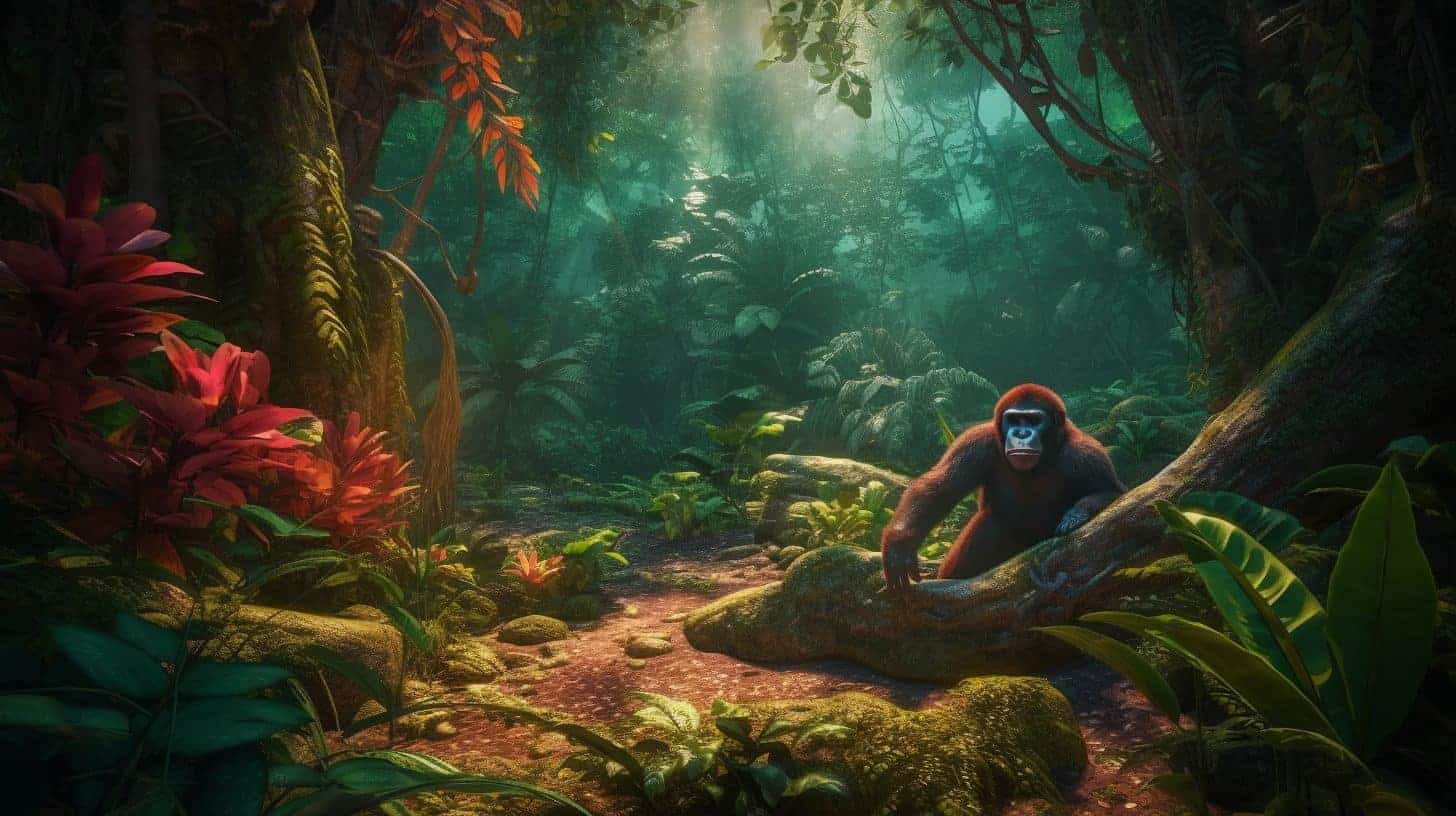 300Gorillas is a community-driven conservation program that saves Cross River gorillas and their habitats. Our efforts protect other endangered species and create new protected areas. Using blockchain, we aim to track great apes and their contribution to carbon sequestration in rainforests.
How we protect Cross River Gorillas
Habitat Conservation
Protecting and restoring great ape habitats, particularly in protected areas and communal lands, are crucial for the survival of the species.
Community Involvement
We engage local communities in conservation efforts, create jobs and provide incentives for them to participate.
Anti-poaching
We protect great apes from poaching by deploying patrols and surveillance, and collaborating with local communities and law enforcement.
Scientific Research
We conduct scientific research to better understand the behavior and ecology of Cross River gorillas and their habitat requirements.
Conservation Education
We increase awareness about the importance of conservation of Cross River gorillas and their habitat, as well as the threats they face.
Community-building is what powers our mission
Be part of an incredible #NFT Community to bring about ecological and social impact. Owning an NFT gives you access to our community. This offers unique benefits, like access to Discord, participating in online meetings, importantly decision-making powers, but also the right to participate in office meetings (in or outside of Cameroon/Africa), and receive updates and interviews with project staff, rangers, and community
Join Us
300Gorillas is a collection of unique NFTs — digital collectibles living on the Ethereum blockchain.
Frequently Asked questions
Learn more about 300Gorillas