Ecoflix Partners with African Conservation Foundation to Save Endangered Species
The Africa Conservation Foundation and Ecoflix Foundation have joined forces to promote conservation efforts and raise funds to protect Africa's most endangered species. This collaboration marks an exciting moment in our history.
Through this partnership, ACF will have a global platform to showcase its work and educate people about the plight of endangered animal species in Africa. Ecoflix, which produces and presents inspiring and uplifting videos about animals and the planet, with no commercials of any kind, offers ACF a unique opportunity to raise funds needed to carry out its missions and programs.
Ecoflix
Ecoflix is the first non-profit streaming platform dedicated to saving animals & the planet. It has a focus on promoting awareness and action for animal conservation and environmental restoration. By providing educational content and inspiring viewers to take meaningful actions, Ecoflix aims to contribute to the preservation of the planet and its wildlife.
Founded to help support its partner NGOs, Ecoflix offers an annual subscription of $3.99 a month, which is tax-deductible in the U.S. and qualified for Gift Aid in the U.K. When supporters subscribe for a year and select ACF as their chosen NGO, Ecoflix will donate 100% of the subscription dollars to our programmes.
By subscribing to Ecoflix and selecting ACF as the chosen NGO, supporters can help ACF secure donations of significant size that are hard to secure but extremely important to ACF's mission. With financial support, ACF will have a much greater ability to save many animals in need of help.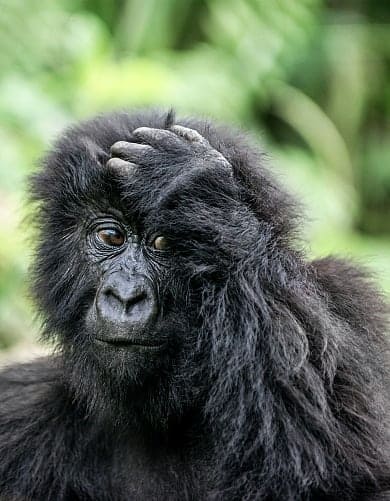 You are one click away from making a difference!
Join Ecoflix today by simply clicking on this link: https://ngo.ecoflix.com/african-conservation-foundation/
When you join, you will receive an email with a link. Choose African Conservation Foundation and Ecoflix will donate 100% of your subscription fee to us on your behalf.
Ecoflix is also free to schools, offering an entire series of shows to educate and inspire "Ecokids."
By joining Ecoflix and supporting ACF, people can make a difference in the conservation of Africa's most endangered species while enjoying amazing and beautiful programming about animals and the planet from around the world.