"Bush Buddies" programme brings learners from different sides of the socio-economic divide together and closer to nature in Selati Game Reserve, South Africa
Selati Game Reserve in Limpopo opened its gates to twelve learners from two disparate communities for the inaugural "Bush Buddies" initiative.
Six learners from rural Zivuko Secondary School and six from Penryn College were invited for an introductory course in conservation at this private reserve, supported by continuing learning and the opportunity to engage via social media.
In a context where young South Africans still struggle to connect across entrenched divides, and preserving the environment frequently falls to the bottom of a long national priority list, Limpopo's Selati Game Reserve has devised an innovative way to approach these problems at a grassroots level – quite literally.
The Bush Buddies initiative brings learners from two disparate communities together for a year-long programme of learning and interaction, coalescing around a series of intensive wilderness weekends on the spectacular 27 000 ha private game reserve.
The inaugural programme involved six learners from a leading Nelspruit independent school Penryn College – also the home of Penreach, one of Africa's largest education outreach initiatives – and six learners from Zivuko Secondary School in rural Nkowankowa, Limpopo. 
"The Reserve serves as the facilitating platform to build relationships, while also teaching the learners about sustainability and the value of nature," explains Selati Game Reserve chairman and programme founder Rob Snaddon. "The long-term hope is to play a meaningful role in breaking down barriers and enhancing inter-societal understanding and learning among the next generation, while also encouraging interest and passion in conservation."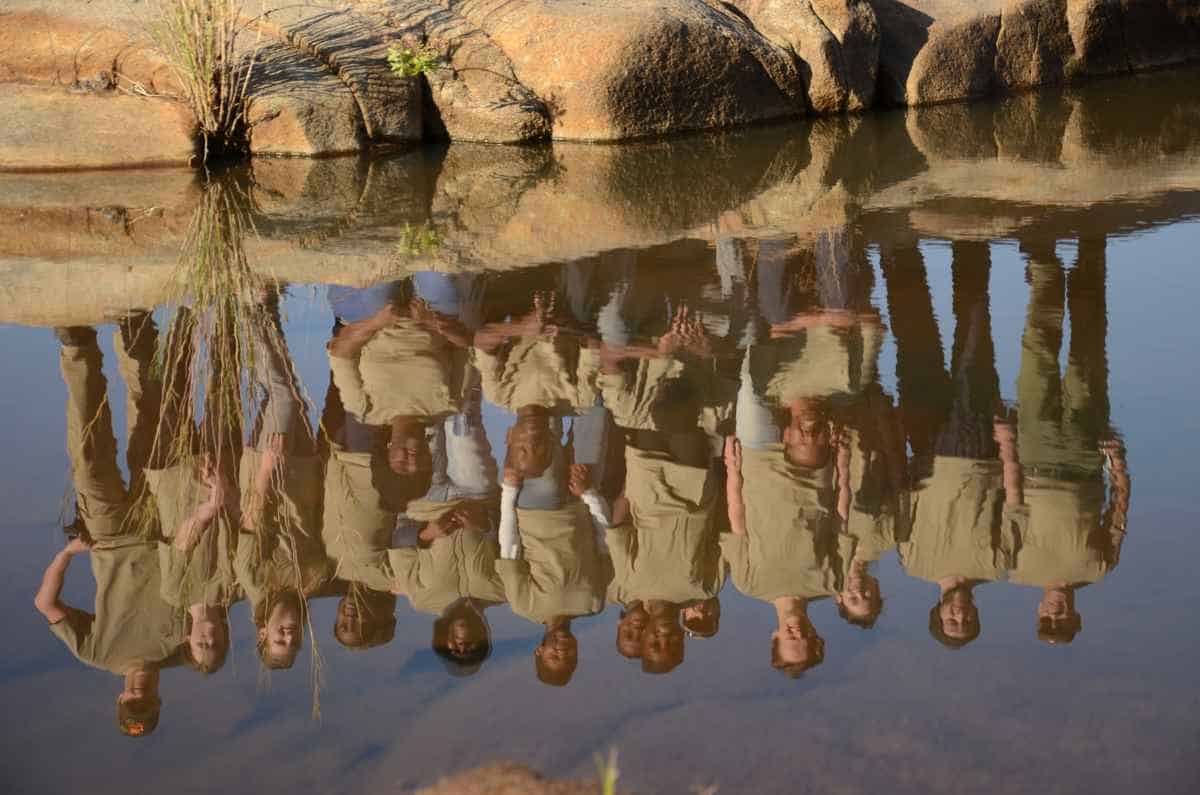 The game reserve's history has in itself been an experiment in breaking down barriers. Originally consisting of seven separately owned and managed farms, the owners resolved in 1993 to drop their interior border fences and create one continuous, closed system under central management, dedicated to fostering biodiversity. Selati Game Reserve is now home to over 50 different species of mammals, including elephant, black and white rhino, sable antelope, lion, leopard and cheetah. 
Social development initiatives like Bush Buddies are crucial to the reserve's vision, explains Snaddon. "We thought hard about our philosophy and responsibility as conservationists, and realized that our best hope lies in proactively sharing this environment and this knowledge with the next generation," he says. Selati decided to partner with Penryn College on this, due to the school's ethos which embraces diversity as well as a strong focus on conservation and environmental custodianship. 
The highlight of 2016's "Bush Buddies" programme were the two weekend-long bush excursions, where the learners came to grips with bush-craft basics: from identifying and tracking animals, to assessing river health, to stargazing, to the messy reality of dissecting an impala.
Blessing Mnisi, one of the Penryn scholars who participated, said she loved being able to share, connect and laugh with other people that she would probably never otherwise have met. "It also made me realise how many problems there are in the environment," she added.
One aspect of the project that learners might find daunting is the demand that they surrender their phones and other devices for the entirety of the excursion. "All phones and tablets go in a lock box from day one," says Lourette Joubert, who facilitates the programme on site along with her husband, Dusty Joubert, Selati Game Reserve's General Manager. "This forces the learners to connect with one another."
There is also time set aside simply to reflect on the present and see what information the senses can pick up from the bush, she adds. 
Penryn biology teacher and programme facilitator John Richardson says the experience was mind-blowing for the Penryn learners. "There were definite eye-openers and aha moments on both sides," he said. "It's also been hugely rewarding to see how quickly the relationships formed. After the first weekend, the learners were already staying in touch of their own accord." They are also encouraged to communicate through the initiative's Facebook group, where their conservation education will continue.
Zivuko's principal, Pila Mokoena, agreed that the Bush Buddies programme has been life-changing for those involved. "Our learners and the entire school community are overwhelmed by the experience. It is motivating and inspiring to all of us," he said.
The long-term hope is that the Bush Buddies model will be adopted by other schools and reserves in other provinces, Snaddon explains. "Selati Game Reserve is on a journey to develop a self-sustaining recipe on how to market and run successful programmes along these lines," he says. "Ultimately, we wish to give youngsters a new sense of respect for each other and for our environment. The Bushveld is our natural heritage as South Africans. Much like our cultural heritage, we can't hope to preserve it if we don't engage with it."