Other ways to give
Working together, we can restore ecosystems and reverse climate change.
We welcome multiple types of support: one-off and monthly donations, major gifts, legacy giving, grants, sponsorships, crowdfunding campaigns, goods and services, corporate matching gifts and donor-advised funds.
Offline Donations
To make a donation via bank wire transfer, please contact us for our banking details. For both domestic and international transfers, you can indicate the (type of) project that you would like to to support.
All contributions will be gratefully acknowledged and are tax deductible.
Fundraise for ACF
Total Giving enables you to raise funds ONLINE and/or add funds you raise OFFLINE e.g. in cash at your event. 
100% Free, Zero Commission.
No sign-up or on-going fees and 100% of the funds raised will go to the project of your choice at the African Conservation Foundation. 
Walk, run, cycle, bake, have fun and celebrate with social fundraising.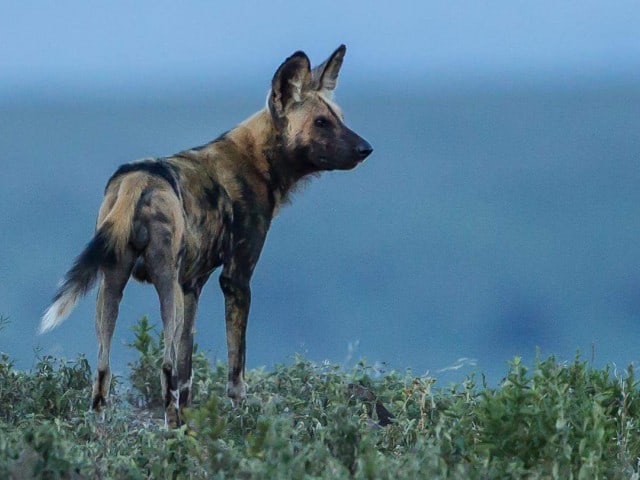 Donate with a Cheque (UK only)
If you would like to donate by cheque, please make your cheque payable to the 'African Conservation Foundation' and send it to:
African Conservation Foundation
6 Clifton Road, London,
N22 7XN United Kingdom
The Co-operative Bank unfortunately does not accept foreign (US, etc) cheques.
Equipment Donation
Would you like to donate equipment or supplies? We are always in need of the following items:
Laptops, iPads, tablets and software;
Field equipment, outdoor gear, incl. tents, rugsacks;
GPS receivers, digital cameras, mobile phones;
Uniforms, t-shirts and boots;
Lab equipment and supplies;
Vehicles.
Please contact us for more information:  info@africanconservation.org
What happens with your donation?
100% of your donation will be used in the field.
As a registered UK Charity (no. 1120705) we operate under strict financial controls and with transparent management of available funds. ACF does not maintain an office or staff in northern countries. All contributions go to support field-based species conservation programs. We are closely working together with local communities and NGOs, and we are working with local staff – building THEIR capacity to protect Africa's natural heritage. 
Your donation will help prevent the extinction of Africa's endangered species. Thank you!