The African Conservation Foundation works to protect Africa's endangered wildlife and their habitats, by tackling the root causes of biodiversity loss. Founded in 1999, ACF was the first organisation focusing on partnering with and building the capacity of grassroots conservation efforts in the region.
The Problem and our Solution
The wildlife of Africa faces unprecedented level of threats from loss and fragmentation of habitat, poaching, hunting, climate change, and population growth to name but some. There has been a steep generational decline to a vast number of species of fauna and flora, and the IUCN Red List demonstrates that many are vulnerable to extinction, including some of the continent's most iconic species.
Large conservation organisations have an important role to play, but saving Africa's wildlife can and will only happen if a robust network of well-functioning local organisations are working deeply within local communities.
Currently, however, there is a significant lack of local organisations with adequate capacity, skills, resources and funding – ACF exists to tackle this core problem.
Our Mission: Building Local Capacity
ACF's mission is to support and link grassroots conservation initiatives in Africa by building their capacity, developing partnerships and promoting effective communication and co-ordination of conservation efforts. We help create a collaborative network of self-sustaining community-led conservation initiatives across sub-Saharan Africa.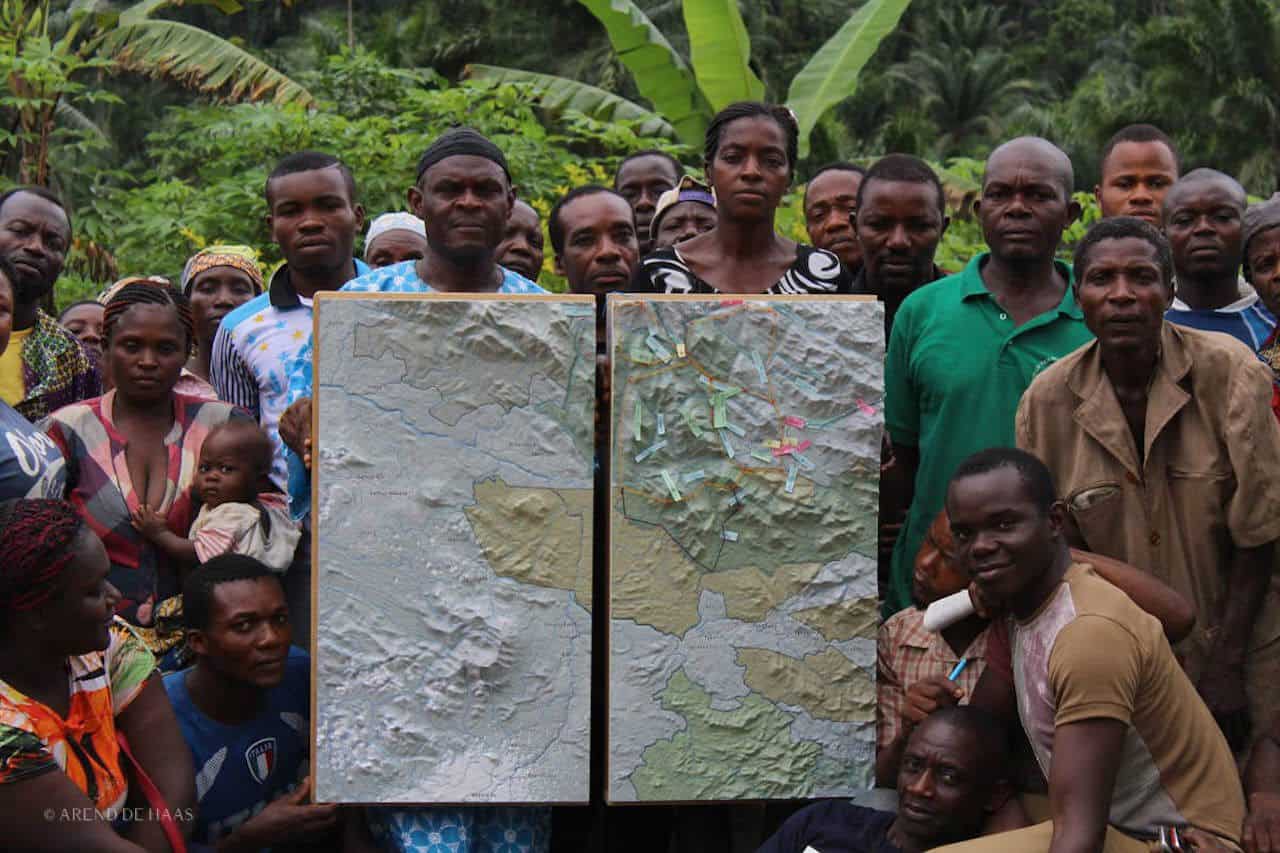 We envisage Africa as a continent with large wilderness areas, with core conservation zones and native, abundant wildlife. Local communities are empowered to effectively restore, conserve and wisely use biodiversity – sustaining a healthy environment & delivering benefits essential for all people.
Our Impact
Since 1999, our conservation team has:
worked in
24
African countries and in arid, savanna and rainforest ecosystems
supported
40+
organisations in Eastern, Southern,
North, West and Central Africa
worked with
50+
universities, NGOs, funders and
agencies around the world
helped set up
25+
protected areas and community forests across Africa
trained
800+
community rangers, NGO staff, students and volunteers
protected
20M
ha vulnerable wildlife habitat to halt biodiversity loss
Our work supports the following Sustainable Development Goals
Our Approach
We cannot move fast enough when it comes to mobilising nature-based solutions to halt the biodiversity and climate crises. Since 1999, ACF has focused on a bottom-up approach, building local capacity for conservation. Together with local partners, we develop holistic landscape project plans that are focused on the socio-ecological regeneration of degraded areas. We combine ecosystem restoration with ecotourism, regenerative agriculture and scaling up nature-based solutions in these regions. In that way we create local ownership and engagement to ensure long term sustainability of projects. By working side by side, we can protect, preserve, and sustain our global heritage for future generations.
Our work is organised around 6 specific objectives
Field Conservation
Developing, conducting and assisting on-the-ground wildlife and habitat conservation projects throughout Africa.
Capacity Building
Providing training, support and technical assistance for conservation groups and NGOs, particularly grassroots, in Africa.
Networking
Linking conservation initiatives across the continent, and strengthening the networking capacities of research and conservation groups and NGOs
Community Development
Working together with local communities to increase their capacity to develop sustainable livelihood options that reduce poverty and conserve biodiversity.
Conservation Education
Educating schoolchildren, training teachers, and serving as an educational resource centre for the general public, both within and outside of Africa.
Research
Monitoring and research of Africa's endangered species and their habitats using innovative technologies such as GPS, P3DM, camera traps and satellite data.
"I am greatly encouraged by the work of the African Conservation Foundation for they are motivated by the idea that nature and our environment are an essential gift that we need to protect for future generations. After all, what would life be without a clean, healthy and sustainable environment?"
His Holiness The Dalai Lama
ACF uniquely combines capacity building with conservation and their support is critical, as Tanzania continues to struggle to protect their dwindling wildlife and natural resources. 
We believe the work of the ACF will have far-reaching consequences in preserving Africa's natural resources for present and future generations.
The collaboration between ACF and TAWIRI has been one of the best ways to achieve our joint mission and function in conservation.
ACF's approach is a very needed and useful contribution to enhancing the capacity of the numerous, and often isolated, conservation initiatives currently taking place in Africa.
ACF provides a most valuable service to local conservation groups, thank you and don't stop, keep up your good work!
ACF provides a critical capacity building role, in line with their goals to promote education and knowledge about conservation in Africa.
Since ACF is developing the capacity of African organisations, they will build the future of conservation in Africa.
The importance of ACF's role as a hub is already immeasurable and will become more and more critical, as Africa continues the struggle to protect her dwindling wildlife and natural resources.