Conservation Partners & Sponsors
Our programmes are collaborative and inclusive, empowering grassroots problem-solving and regenerative approaches.
Partnerships
Developing a conservation Alliance
African ecosystems and biodiversity face immense pressure, providing vital services for life and socioeconomic development. The African Conservation Foundation (ACF) works to harmonise human needs with biodiversity conservation, safeguarding Africa's natural heritage for present and future generations.
ACF's bottom-up approach fosters local conservation capacity, protecting over 5 million hectares of endangered ecosystems in Africa. Collaborating with African conservationists, communities, and global partners, we forge a brighter future for wildlife, people, and the planet.
Become a partner
Become a corporate partner by making a regular financial commitment, one-off donations, species, landscape or project specific support, sponsorships, tax free giving, or by providing support in kind
Please contact us for more information: info@africanconservation.org
A healthy Africa, where People and Nature thrive
We envisage Africa as a continent with large wilderness areas, with core conservation zones and native, abundant wildlife.
Local communities are empowered to effectively restore, conserve and wisely use biodiversity – sustaining a healthy environment & delivering benefits essential for all people.
our ImPACT
Protecting Landscapes, empowering local communities.
African countries in arid, savanna and rainforest ecosystems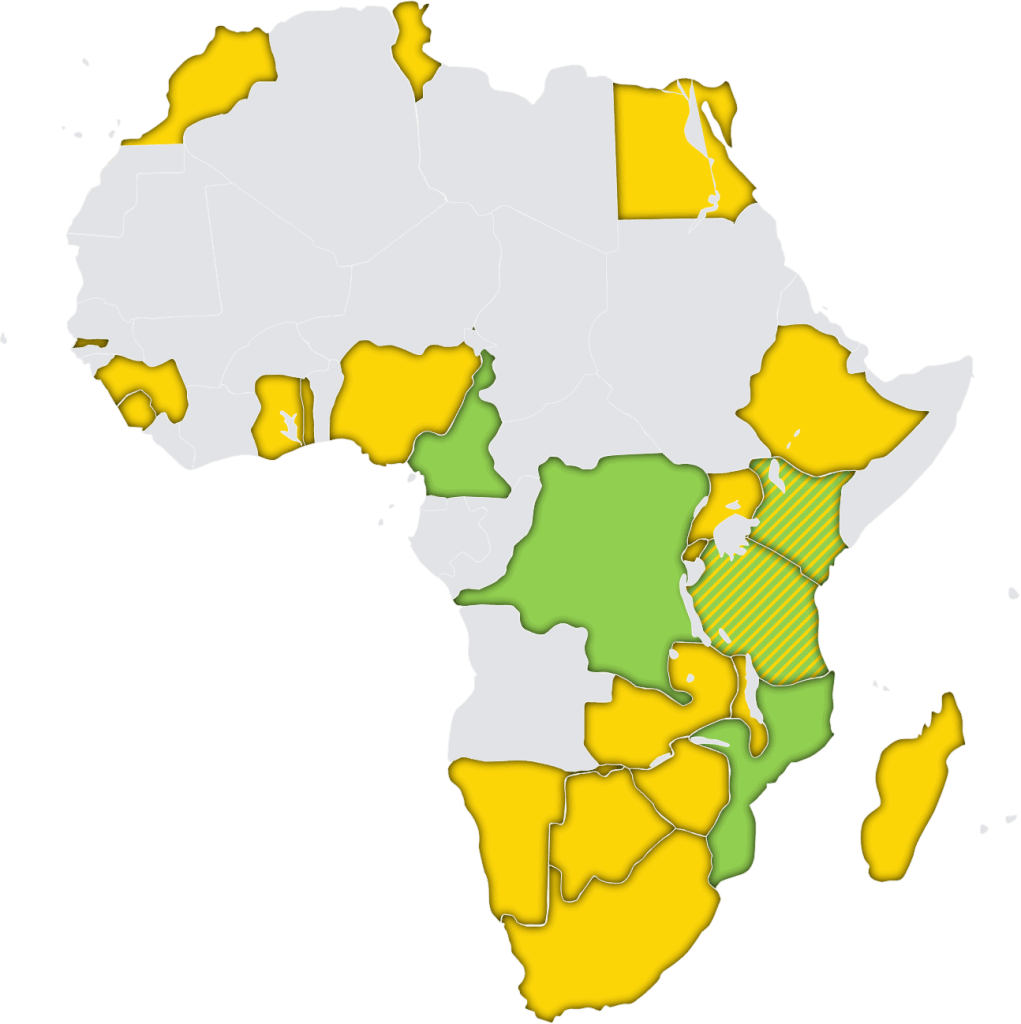 organisations in Eastern, Southern,
North, West and Central Africa
protected areas and community forests across Africa
community rangers, NGO staff, students and volunteers
ha vulnerable wildlife habitat protected halting biodiversity loss
Global Impact
Our Work Supports the Sustainable Development Goals